---
October, 2017
Dear Friends,
Fundamentally, the work of higher education is to change lives. Here at Boise State and in the College of Arts and Sciences, we work hard every day to improve the lives of our 24,000-plus students, to empower them to do great things, and to tackle challenges that affect our neighbors and people around the world.
We don't take these responsibilities lightly, nor do we take for granted the tremendous support we receive from the Boise community and the State of Idaho.
As one of our partners in carrying out this mission, you are always invited to learn more about the College and to participate in our many artistic, cultural, and educational opportunities.
Thank you for your abiding interest in the College of Arts and Sciences.
Sincerely,
Tony Roark
Dean, College of Arts and Sciences
Boise State University
---
Boise State Team Earns $1 Million Grant to Work Toward Cure for Heart Disease
Coronary artery disease (CAD), more commonly called heart disease, affects 16 million Americans. It's often caused by a hardening and narrowing of the arterial walls, a process known as atherosclerosis, which prevents oxygen and nutrients from reaching the heart. CAD causes one in five deaths in the U.S.
Treatment efficacy for CAD varies from patient to patient, partly because for years, doctors and researchers have predominantly tried to alleviate atherosclerosis by reducing individuals' cholesterol levels.
"The catch is that 20-50 percent of patients who come into the emergency room with a heart attack have normal cholesterol," explained Dr. Ken Fujise, a physician-scientist and director of the Division of Cardiology within the University of Texas Medical Branch, Galveston.
In other words, high cholesterol may not be the cause of many peoples' heart disease.
Fortunately, there may soon be an alternative treatment method for CAD. Three Boise State University researchers have teamed with Dr. Fujise to develop fortilin inhibitors that can be used to block atherosclerosis. The team has been awarded a four-year, $1 million grant from the National Institutes of Health, $393,064 of which will be used to fund new research at Boise State.
READ MORE ABOUT THE NIH GRANT HERE>
---
THEATRE ARTS DEPT. DANCE PROFESSOR NAMED EDUCATOR OF THE YEAR
Marla Hansen has been named the Idaho Dance Education Organization's (IDEO) Dance Educator of the Year for 2017.
In addition to teaching at Boise State, Marla is the artistic director of Idaho Dance Theatre, which she co-founded in 1989.
On an annual basis, IDEO recognizes the achievements of extraordinary people who have made vital contributions to dance education and enhanced dance education in schools and communities.
---
$1.5 Million Grant Will Bolster Underrepresented Student Populations in Biomedical Sciences
An intercollegiate team led by Boise State University has been awarded a $1.5 million National Institutes of Health (NIH) grant to bolster the number of underrepresented community college students who are transferring to Boise State to pursue research careers in the biomedical sciences.
The five-year grant will be used to fund the Southwestern Idaho Bridges to the Baccalaureate (SWID B2B) program, with the goal of creating an enduring undergraduate research program in Idaho that supports both the transition of underrepresented students from the College of Western Idaho (CWI) community college into biomedical degree programs at Boise State University and their successful graduation. The principal investigators (PIs) for this grant are Cheryl Jorcyk, professor of biological sciences and director of clinical/translational research at Boise State University, and Steve Lysne, professor of life sciences at CWI. Co-PIs include Troy Rohn, a Boise State professor of biological sciences, and the chair of the life sciences department at CWI, Nicole Frank.
"This particular grant has several goals, among them to give underrepresented students the preparation, tools and support networks necessary to succeed at Boise State in biomedical-related majors," Jorcyk explained.
READ MORE ABOUT THE GRANT HERE>
---
Alumna Earns NSF Research Fellowship to Study Mechanisms of Parkinson's, Alzheimer's
Boise State University alumna Iva Stojkovska has been awarded a highly competitive graduate research fellowship from the National Science Foundation (NSF). The three-year research fellowship includes a $34,000 annual stipend and $12,000 education allotment.
Stojkovska graduated from Boise State as a Top Ten Scholar in 2015 with degrees in interdisciplinary studies and mathematics. She now is working on her doctorate in neuroscience at Northwestern University. Her research focuses on understanding the mechanisms underlying several pathological conditions that affect millions of people worldwide, such as Parkinson's and Alzheimer's disease. She is also co-leading the graduate-student outreach initiative program at Northwestern University Brain Awareness Outreach (NUBAO), designed to educate and excite children of all ages about neuroscience in the Chicagoland area.
As an undergraduate student at Boise State, Stojkovska worked in the lab of Brad Morrison, with the aim to understand the molecular pathogenesis of Parkinson's disease. Their research resulted in two articles about Parkinson's disease, both published in peer-reviewed professional journals. Prior to this research, she participated in the NSF program in mathematical biology at Duke University, the Research Experience for Undergraduates in Neuroscience program at the University of North Dakota, and the National Institutes of Health Idaho IDeA Network of Biomedical Research Excellence (INBRE) program at Boise State, working under the guidance of Cheryl Jorcyk.
READ MORE ABOUT ALUMNA IVA STOJKOVSKA HERE>
---
Talkin' Broncos Earn Seventh Consecutive Tournament Championship
The Pi Kappa Delta National Championship Boise State Speech and Debate team began their 2017-2018 season with a strong performance at the Steve Hunt Classic Oct. 13-15 in Portland, Oregon.
Competing schools included the United States Air Force Academy, University of the Pacific, Whitworth University, Colorado State University – Pueblo, San Diego State University, Williamette University, Pacific Lutheran University, Corban University, Rice University, University of California – Berkeley, William Jewel College and Texas Tech University.
The Talkin' Broncos won first place in individual events sweepstakes, second place in debate sweepstakes and first place in overall sweepstakes.
"We graduated a lot of seniors last year and brought on only three new team members" said Manda Hicks, director of forensics. "It's good to see our current team keeping this kind of pace and pushing themselves to be champions."
READ MORE AND SEE THE LIST OF WINNERS HERE>
---
'Books In Every Home' PonyUp Campaign Launches
English Literature capstone students kicked off a PonyUp campaign this weekend to raise $1,000 to buy books for children from low-income families.
The students will visit a first-grade classroom at Whittier Elementary in November to distribute books purchased from the campaign. From research in children's magazines of the 19th-century, they are also creating a book of reprinted stories and verse, which they will read and distribute during their school visit.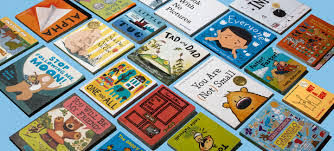 The students in Tara Penry's Senior Capstone in Literary Studies – Emily Allen, Marcus Blindfold, Shannon Brennan, Brennen Keen, and Amanda Timm – will post the progress of their campaign. View by clicking here. The campaign runs from Oct. 14 through Homecoming on Saturday, Nov. 4.
---
Boise State Math Professor Earns Grant to Unlock Mysteries of the Human Body
Boise State mathematics professor Grady Wright is interested in developing numerical methods and software to better understand mysteries within the human body – for instance, how the shape of certain cells in our body change in response to signals in the fluids that surround the cells, a hard-to-study relationship known as a bulk surface biomechanical process.
Now Wright and co-principal investigator Varun Shankar, with the University of Utah, have been awarded a three-year, $245,000 grant from the National Science Foundation (NSF) to build scalable, high-order mesh-free algorithms and software that can be applied to solving these bulk surface biomechanics problems.
"There is continual absorption and desorption taking place, as chemicals outside the cell wall interact with the cell wall," Wright explained. "Those chemicals have certain functions, perhaps to change the structure of a cell's wall so that it deforms in some ways. However, we can't study this relationship 'in vivo' because as soon as you cut into someone, that cycle is disrupted. So we build complex mathematical models and the novel numerical methods to solve them to try and study this relationship."
READ MORE ABOUT WRIGHT'S GRANT HERE>
---
---
Boise State MFA Program in Creative Writing Presents Renowned Poet Alice Notley
The MFA Program in Creative Writing at Boise State University will present renowned poet Alice Notley at 7:30 p.m. Friday, Nov. 3, in the Lookout Room of the Student Union Building.
Notley is considered one of the greatest living American poets, and is traveling to Boise State from Paris to take part in the MFA Program's reading series. The reading is free and open to the public. Doors open at 7 p.m. No tickets are required.
Notley has published more than 25 books of poetry, including "Mysteries of Small Houses" (1998), which won the Los Angeles Times Book Prize, "Disobedience" (2001), which was awarded the Griffin International Poetry Prize, and "Grave of Light: New and Selected Poems 1970-2005", which received the Lenore Marshall Poetry Prize. Other honors and awards bestowed upon Notley include the Ruth Lilly Poetry Prize, an Arts and Letters Award from the American Academy of Arts and Letters, and the Shelley Memorial Award from the Poetry Society of America. She also has been a finalist for the Pulitzer Prize. Her most recent collection of poetry, "Certain Magical Acts," was published by Penguin Books in 2016.
READ MORE ABOUT POET ALICE NOTLEY HERE>
---
James Budde
Professor
Department of Art
The work of Jim Budde, professor of ceramics, was accepted into the 2018 National Council on Education for the Ceramic Arts Annual Exhibition, "Visual Voices: Truth Narratives," in Pittsburgh, Pennsylvania. Other recent exhibitions during the summer and fall of 2017 include Cedar Creek Gallery's "National Teapot Show X" in Creedmoor, North Carolina; "Plates, Platters, and Nothing Else Matters" juried by Garth Johnson at the the Long Beach Island Foundation of the Arts and Sciences in New Jersey; "teapot" juried by John Neely at Greenwich House Pottery's Jane Hartsook Gallery in New York; and the "Golden Gala" annual art auction at the Nicolaysen Art Museum in Casper, Wyoming.
---
Jason Herbeck
Professor, French
Department of World Languages
A book by Jason Herbect recently was published by Liverpool University Press.
The book, "Architextual Authenticity: constructing Leterature and Literary Identity in the French Caribbean," proposes an original, informative frame of reference for understanding the long and ever-evolving struggle for social, sultural, historical and political autonomy in the region
---
James Jirak
Associate Professor
Department of Music
James Jirak has been named a 2017 recipient for the prestigious Mayor's Awards for Excellence in Art and History award. Jirak was awarded the Excellence in Education award.
Presented every two years, the awards celebrate people, organizations and businesses that have contributed to Boise's cultural community.
---
ABOUT THE COLLEGE OF ARTS AND SCIENCES

The College of Arts and Sciences enhances the scientific, ethical, and cultural foundation of our society through education, research, creative activity, and community engagement, thereby improving individual and collective quality of life.  Our faculty, staff, and students discover and share knowledge, understand and appreciate diversity, create and analyze art, and engage and enrich our local and global communities. The College of Arts and Sciences is made up of sixteen departments, fiveinterdisciplinary programs and six research units.